Good afternoon my dear readers!! Once again I fail at updating at a more regular pace, but at least I've been making the "at least two posts a month" goal...lately! Well, as I sit here writing this, listening to the sound of thunder (and Super Junior XD), with the smell of rain wafting in, I feel really good! I love the smell of rain and when it's gray and cloudy outside!! But anyways, I have quite a bit to update on since my last post, so I'll get started!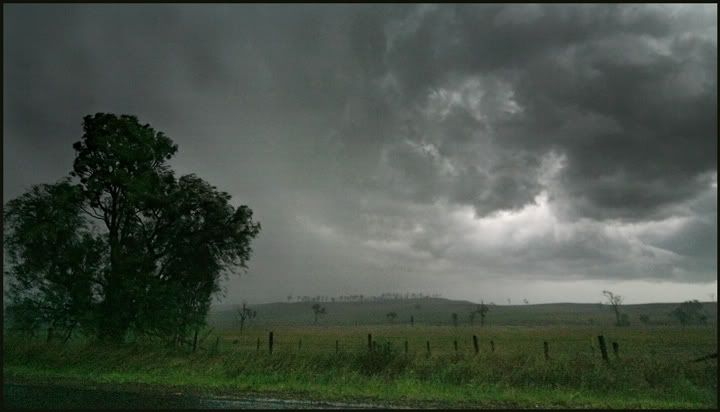 First off, I'll do a small fangirl thing. I know it's usually at the end, but this is something recent and more urgent (in my mind). One of my favorite Arashi members Aiba Masaki has been hospitalized due to a spontaneous pneumothorax. T_T It has happened before, right after I became an Arashian. It's scary, but there has been reports that everything is okay and he's going to rest at the hospital for a week to recover! My cute little energetic Aiba-chan, get better soon and really let your body recuperate this week!! がんばれ~~!We'll be waiting for the album release on the 6th, as well as your release from the hospital! My thoughts and wishes are with you!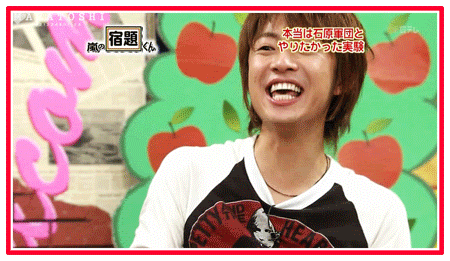 Okay, so I wanted to touch basis a little bit about the last post. I had posted about doing a giveaway and posted a poll. So, the results are in! Since there was only one vote on the poll and no comments about it, I'm just going to put it on hold for now! I have a few ideas and things to save for giveaways! I'll probably do it in a while. It might have to wait until I have more readers (that I know of)! So, keep your eyes open for when I start doing giveaways!! As for other things I mentioned in my last post, my new place! I'm really enjoying it here. The cats are adorable, the roommies awesome (I finally met my last roommie), and I love being so close to campus. One of my roommates and I have been watching a lot of movies lately, but a little over a week ago we found something amazing on Netflix instant play! The original series of Power Rangers!! Yes, Mighty Morphin' Power Rangers!! I'm talking five members and before they brought in Tommy the green and later white ranger. We watched the first few episodes that night and it's so good. Especially for an early 90's show!! I'm going to try to find it on DVD or something! I would love having the show that pretty much was my life growing up! If any of you have Netflix and enjoyed the Power Rangers, definitely check it out!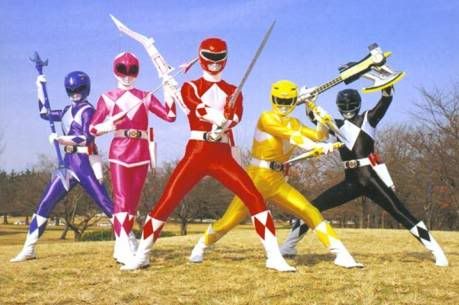 Well, speaking of TV Shows, I'll do a little rant about those. First off, NBC's The Voice. I really enjoyed The Voice (it's over now). Beverly was my favorite, but I really enjoyed most of the contestants they had. I look forward to season 2!! Also, I just found out they are doing a concert tour (what TV show isn't now a days), so I might see if they're coming to Denver or somewhere close!! It might be too expensive, but I would love to attend it! As for other TV Shows, my friend Derek has gotten me back into Fox's So You Think You Can Dance! HOLY MOLEY!! I haven't watched it since they moved into the new stage (a few seasons ago), but this season is amazing!! There have been some absolutely amazing routines, and it's only been the first couple of weeks. I think Travis' statue routine from the first episode should be nominated for an Emmy, but we'll see what else he pulls out this season! Another thing, I enjoy all of the dancers this year. Usually there's a couple underdogs, but this year it's really hard to spot them. Nigel always talks about raising the bar (at least he used too), and this year I think they really did that! The B-boys are even great and picking up the other styles quicker than B-boys in the past!
My last TV Show to rant about, and recently became addicted to thanks to Netflix and too much time on my hands, is Glee. I wasn't really too interested in it before even though I love some of the Actors from it, but I gave in. I also didn't really want to watch it because soooo many people watch it and it's become somewhat mainstream, but the lack of Harry Shum Jr. in my life became too much! Excuse my fangirlisms, but Harry Shum Jr. is such an amazing dancer. I was little disappointed with the lack of Mike in the first season (Harry Shum's character), but he's already more apparent in the second season and I've only seen the first three episodes! But anyways, I'm enjoying the show a lot more than I thought I would. I have to say though, that I loved the Britney Spears episode. It made me want to do a Britney medley/marathon at karaoke really, really bad. Actually, I still want to do one. Yeah, but honestly, watching Glee just makes me more excited to see BoA's movie Cobu 3D even more!! I can't wait until it comes out! Anyways here's a video interview of Harry Shum Jr.!!
Okay, so there was this hug paragraph here explaining about me finally reading the last Harry Potter book. I don't know what happened to it, but it's gone. Anyway, the gist of it was I've been reading a lot and one of the books I read was the last Harry Potter book. Also, I'm excited for Part 2. Gomen ne~~! XD
Now onto my favorite part of my blog updates, Skip Beat! So the latest chapter was released on the 20th, and it was soooooo good (as always)!! I hated having to wait so long, but it was worth it. Actually, it always is! XD Anyway, this chapter we started to get into the meaty part of the Cain Heel arc (what I'm calling this arc)! The chapter started off with Murasame-san approaching Kyoko and pretty much hitting on her. He found out that Ren and Kyoko were portraying siblings. But, Ren appeared and threatened him. Not only did he threaten him, but he did it in Japanese! So the cat's out of the bag that he can speak Japanese, but it was also revealed that it wasn't part of the original plan. We also had a flashback section that was the meeting of Ren and Kyoko with the director. We find out that the director actually does know it's Ren, but is doing this for publicity I guess. At the end of flashback, we see the director looking forward to their performances, especially Kyoko's! Next we see Ren and Kyoko talking to each other. Kyoko is confused about Ren speaking Japanese to others and is trying to comprehend why Ren did that. Ren also yells at Kyoko about speaking too politely. He mentions that she sounds like a receptionist at a five star hotel speaking to guests. Of course when he asks her about it, she freaks out. Of course she's not going to reveal to Ren that she learned it working at Sho's parents ryokan. Then Murasame-san interrupts them and confronts Ren. He yells at him for not speaking Japanese freely and presents the challenge of forcing Ren to conform. The chapter ends with riveting panels of Murasame-san and Ren glaring at each other and the start of the confrontation and issue between these two!! The next chapter gets released on the fifth (of July), so expect an update around then with more rantings about Skip Beat! As a small side note, both Donghae and Siwon have mentioned that they have finished filming, so I'm really hoping that the drama will start airing with the Fall season!! *fingers crossed*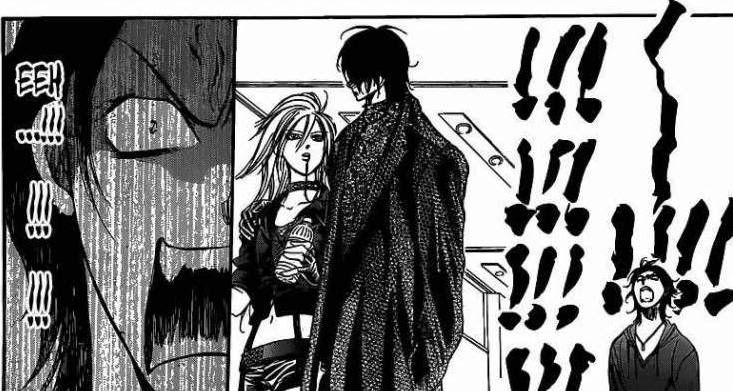 Murasame-san's reaction to Ren threatening him in Japanese!
Okay, so the last bit of this post is going to be fangirlisms, and more specifically ELF fangirlisms!! First off, I finally got my 美人 (BONAMANA) CD and CD/DVD!! Yay!! *Side note, because I ordered them from YesAsia and it came from Japan I got a free capsule toy. I picked the One Piece phone charms, and ended up getting Colby!! Yay!!* I watched the DVD and opened them right away! I was lucky enough to make it in time to order the first press editions of both, so I not only got the photocards that came in each, but the mini poster that came in the CD version! I ended up getting Shindong's and Eunhyuk's photocards!! I know have two Shindong photocards! Bonamana Version A and the Bijin edition! I was also excited to get Eunhyuk's since he is one of my biases. I might trade Shindong's if I can get a Leeteuk card, but I'm not really worried about it. I'm think I'm just going to leave it up to fate. It would be nice to trade, but I think I'm just going to stick with what I have! I love all the boys, so I'm just happy that I was able to get a photocard in the first place!! What also came in the order, was the Chinese movie "A Battle of Wits." Not only does it star my favorite Chinese actor Andy Lau, but Choi Siwon as well!! I haven't seen it in a little while, so once I finish my current Netflix discs, I pop that one in!
In other exciting fangirl news, I have preordered the SS3 Photobook!! It gets released in Korea tomorrow, but I've seen some tweets and reports that some people in Korea already have theirs. But anywho, I should be getting it in like a week in the mail! I can't wait to check it out! Also in photobook related news, the people who I ordered my parkjungsu.com photobook through, has also received the Spotlight Leeteuk photobook! Now I just have to wait for them to receive the Daily Vita photobook and then they'll ship all three plus some other things I've ordered to me! I can't wait. They're estimating that they'll receive the Daily Vita books mid-July, so I've got a little bit of time to wait before they come! But, to tide you other fangirls over, I'll post the twitter pics of the photobooks and goodies as well as the ad for the SS3 photobook!! XD

Okay, so Heechul is apart of a new project called M&D with Trax's handsome and talented guitarist Jungmo! They have released a Music Video and the English title is Close Ur Mouth. I'll post the one with English translation for you all to view!! I really like it, plus it's more rocky which I love, especially when it comes to Heechul! I love the video too, especially all the Chocoball appearances. Also, Hongki's face is absolutely hilarious in the first encounter with Heechul, Jonghyun and him in the video! Keep an eye out for it!! XD Check it out!
Last but not least, I'd like to leave a belated Happy Birthday Shoutout to our little Powerhouse Ryeowook! His birthday was on the 21st, but I totally forgot to post something on here. T_T But, to make up for it (a little bit), this week's customary gif will be the cute little Wookie!!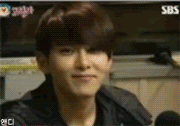 Ja Ne~~~
Stasi