So, as most of you know, it's July 1st!! Not only is this day the first day of July, but it also is the Birthday of my Bias and inspiration, Leeteuk of Super Junior!! He is turning 29 in Korea, so I'm going to share my Birthday wishes and thoughts!
I give you Leeteuk's Solo from SS3 Taiwan!! Enjoy!! XD
To Park Jung Su A.K.A. Leeteuk:
Happy Birthday! I hope you had a wonderful day! ELFs around the world are celebrating today. Without you there would be no Super Junior. You're the glue that keeps everything together. I really hope that your last year in your twenties is absolutely amazing! We'll miss you when you leave for your military duty, but I, and all ELFs, will await your return! We will wait forever, no matter how long it takes! You make my days brighter, and happier with your infectious laugh! I know that technically your birthday is over in Korea, but there's still 12+ hours left here in Colorado, and I plan on making the best of them! Once again, Happy Birthday. I'm pretty sure you won't read this, but I just wanted to post my "card" to you and share my thoughts and wishes!
HAPPY BIRTHDAY OUR ANGEL LEETEUK!!!!
This donation was made through 3 fan forums, 1 of which I am a member of & donated through!
Anyways, I'll leave this post short and sweet! As always, the customary gif, and for those that might not have figured it out, it's our Birthday Boy Leeteuk!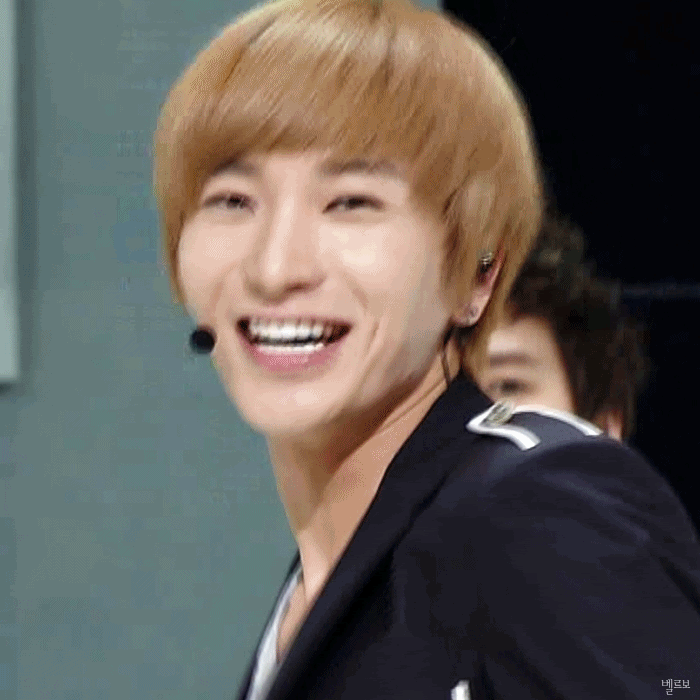 LOLZ at CreeperKyu! Usually it's the other way around!
Ja ne~
Stasi