Hello again everybody!! So today's post is going to be a shorter one due to the fact my last post was only a couple of days ago, but I've ready the new chapter of Skip Beat! and am soooooooooooo freaking excited for the next chapter and for the new arc to get into the meaty parts! First off, can I just say how excited I was that Lory (LME's president) was in over half of the chapter!! I wish he was around more! I love him so much. I would love to work for someone like that. What's great is that he's still on his Egypt kick, so he's still dressed up as a pharaoh. But, I should focus on the story for you guys instead of just fangirlling!! XD So we see Ren meeting with Lory and discussing what happened at the final episode of Dark Moon's party. It's during that conversation that Lory reveals he was in the statue Kyoko was pounding against in fear (see previous blog post for more explanation & a picture). But anywho, they are discussing the plans for the Heel Siblings. Lory pretty much reveals (more straight forwardly than before) that he's trying to match Kyoko and Ren. Lory and Ren's conversation took up the bulk of the chapter, but there were a couple side things as well. Kyoko is at the variety show with the band (I can't remember their name for the life of me), where she dresses up like a chicken, and they are all still amazed at how good Kyoko looked at the party. We also find out that Ren has changed his hair color, but he has a special wig that looked at his old hair for when he's not working as Cain Heel. The end of the chapter leaves us with the explanation that Ren has chosen Kyoko over his past and is going to try his best to move on! The next chapter comes out May 2nd, so I'll have to put aside my Skip Beat fangirlling until then!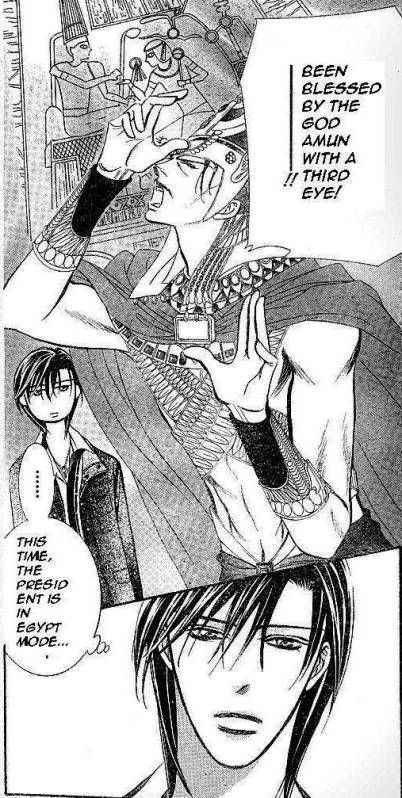 This weekend is Easter!! Happy Easter to everyone! I hope you have a good time searching for eggs, going to church, or whatever it is that you do on Easter!! As per most holidays with my family, we aren't celebrating Easter until next weekend. Now that my siblings and I are older, now we just pretty much have an Easter ham and then get chocolate bunnies or something like that. My Mom bought Egg dye yesterday though, so maybe we'll decorate eggs this year! I've already decorated some (see previous post), but I wouldn't be averse to making more! XD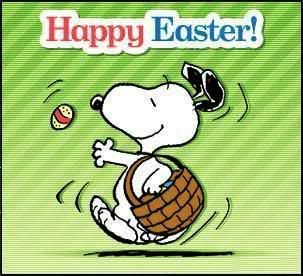 Well, I think that's it! Sorry for the short update, but I just was so excited for the latest chapter that I wanted to share and rant (and fangirl)! As always, I leave you with a gif! This time we have Super Junior's Evil Magnae playing Starcraft in the dressing room!!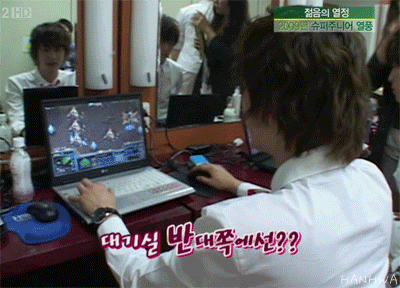 Ja ne~~
Stasi